Peters Auto Mall Blog
Used Diesel Trucks Near Me – Why Choose Diesel at Peters?
December 21st, 2020 by:

Peters Auto Mall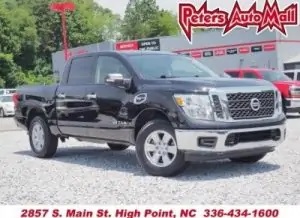 Are you on the hunt for used diesel trucks near me to purchase from a respectable dealer? At Peters Auto Mall, we have a huge selection of diesel vehicles to choose from at our three Piedmont Triad lots.
There are still many myths about diesel engines. A few myths include that they are found in trucks only and are not fuel-efficient. Read on in our blog below to learn about all things diesel.
What to Expect in this Diesel Blog
Not sure if you should choose a diesel engine vehicle or not? Fortunately, we can help you discover the many benefits they offer to owners. First, learn some important facts about diesel vehicles, including their rich history that dates back over a century. Then, check out the top 20 diesel vehicles in 2020 as voted by Car & Driver.
Peters Auto Mall is your one-stop shop for any diesel vehicle. We treat our customers like family and offer numerous advantages to every single customer that walks onto our lots.
Wondering what to expect when you visit a dealer lot? We break down exactly what a visit to Peters Auto Mall will entail. Additionally, we give some great suggestions on things to consider before you visit a used vehicle dealership. Moreover, do not miss where we share more information about our diesel and lifted trucks inventory!
Plus, our full-service department is ready to assist you with any auto repair you need. Lastly, we provide some tips on the best ways to care for your diesel engine vehicle after purchasing one.
Why Choose a Diesel Engine?
When most people hear diesel they automatically think of trucks. While trucks are the most popular and common type of vehicle with a diesel engine, they are not the only type. Diesel engines also exist in cars and SUVs as well.
You might be wondering what the benefits are of a diesel over gasoline engine. There are several benefits to owning a vehicle with a diesel engine. Those include:
More efficient
Less emission
Higher power and torque
Long-term cost savings
Not ignition prone
Improved mileage
Less repairs and breakdowns
Better at self-cooling
Now that you know all these awesome benefits, are you ready to learn more about diesel engines?
Fast Facts on Diesel Engines
Below are some important facts about diesel engines.
It is a long-lasting engine.
Rudolf Diesel built the first diesel engine in 1897.
Gear-driven is the focus on diesel engine design.
Fuel efficiency is a strong quality for diesel engines.
Long-Lasting Engine
A diesel engine will easily last 30 years. What is even more impressive is that they are known to run for over 1,000,000 miles before requiring major mechanical work. That is right… a million miles! How do you get to a million miles of travel time? That is the equivalent of traveling around the Earth 40 times!
Over a Century Old
The history of a diesel engine began in 1897. Rudolf Diesel created the first diesel engine; however, at the time it weighed around 4.5 tonnes (also known as a metric ton) and was three meters high. To put that into perspective that would equal 9,920 pounds and around 9.8 feet tall. Today's diesel engine weighs, on average, 700 pounds, and is certainly not taller than the average person!
Gear-Driven Design
Most diesel engines utilize gear-driven water and oil pumps. This means better lubrication and less wear on the engine. Have you ever had to deal with timing belt, chain, or pump issues on your gasoline engine? You are not alone as it is a common problem among vehicles with a gas engine. In contrast, mechanics or even vehicle owners can easily fix gears on diesel engines, which is unlike the many parts and components on gasoline engines.
Great Fuel Efficiency
Did you know that diesel fuel has more than 10 to 15 percent more energy than gas fuel? This means not only do diesel vehicles travel further on a gallon of gas than gas engines but are also cleaner and better for the environment.
Best Used Diesel Vehicles This Year
Diesel engines have come a long way since their initial invention in 1897. Now, all the major American vehicle manufacturers produce diesel vehicles.
According to the 2020 Car and Driver diesel engine rankings, below are the 'top 20' diesel vehicles of 2020. These vehicles are ranked alphabetically and not by superiority.
Colorado (truck) -Chevrolet
Express (van) – Chevrolet
Silverado 1500 (truck) – Chevrolet
Silverado 2500HD/3500HD (truck) -Chevrolet
Suburban (SUV) – 2021 Chevrolet
Tahoe (SUV) -2021 Chevrolet
F-150 (truck) – Ford
F-series Super Duty (truck) – Ford
Canyon (truck) – GMC
Savana (van) – GMC
Sierra 1500 (truck) – GMC
Sierra 2500HD/3500HD (truck) – GMC
Yukon/Yukon XL (SUV) – 2021 GMC
Jeep Wrangler (SUV)
Discovery (SUV) – Land Rover
Range Rover (SUV) – Land Rover
The Range Rover Sport (SUV) – Land Rover
Sprinter (van) – Mercedes-Benz
1500 (truck) – Ram
2500/3500 (truck) – Ram
Looking for the Best Used Diesel Trucks Near Me? Choose Peters Auto Mall!
At Peters Auto Mall, we always strive for customer satisfaction and are with you every step of the buying experience to provide a smooth transaction.
Here are the amazing benefits we offer our customers at Peters Auto Mall.
Easy online financing application
Quick pre-approval process
Flexible financing
Great, non-haggle pricing
Comfortable test drive options
Expansive inventory
Knowledgeable and friendly team
Excellent customer service
Trade-in options
Family-operated business atmosphere
Extensive 125-point inspections
Three convenient Piedmont Triad locations
Great hours to fit into any schedule
We pride ourselves on offering all the above advantages to every single customer that visits us. From a pickup truck to Chevy diesel trucks, we work with our customers throughout every car buying step. For instance, we will provide a CarFax report upon request and even wash your vehicle upon purchase.
If you want to start the process online to save time or begin the search during our closed hours, then our website offers multiple functions for an easy web experience. Here are a few ways you can utilize our website:
Research vehicle price points
Schedule a test drive appointment
Find out horsepower information
Search our extensive inventory of everything from a Ford truck to a RAM diesel truck
See actual mileage on every vehicle in our inventory
Look up the model year on a vehicle you are interested in viewing in-person
Discover the right truck for your needs
What to Expect When Visiting Peters Auto Mall
Whether you are a first-time buyer or veteran buyer, the car-buying process often feels daunting and some people simply dread the experience. At Peters, we want every person to feel at home no matter which lot they visit. Our experienced sales staff will warmly greet you, but completely respect your space and wishes when you are checking out our extensive inventory.
We understand every single customer is unique and has their own taste, needs, and budget. Our goal is to get you into a vehicle you love at a price you can afford. To accomplish that, we highly recommend you be ready to answer these questions when preparing to buy a vehicle.
What type of vehicle do you want? Car, SUV, truck, or van?
Do you have a preference on color?
Are you looking for a specific make and/or model?
Do you need a work truck for hauling or towing?
Would you prefer a diesel engine over a gasoline engine?
Are you looking for a vehicle with low mileage?
Do you have a vehicle to trade-in?
What is your monthly car payment budget?
These are only some of the many questions that you need to consider before purchasing any vehicle, whether it is a pre owned diesel truck or a gas powered truck. Our staff will guide you through the entire process, from determining how much vehicle you can afford based on your income and credit history to signing all the paperwork.
Peters Offers a Great Diesel Vehicle Selection by Top Manufacturers
If you are looking for a powerful Dodge Ram or any model of Ford diesel trucks, then we have you covered. We offer only the best diesel engine vehicles from the top manufacturers. Click here to check out our extensive selection of diesel power vehicles. Not interested in purchasing a truck? Do not worry, we often sell diesel engine cars as well. For instance, this sleek silver 2014 Volkswagen Jetta is a diesel engine.
Another Diesel Truck Favorite – Lifted Trucks!
Are you interested in a lifted truck? We have you covered! Learn more about our lifted truck options in our recent blog. However, before you purchase a lifted truck be sure you know all the NC state laws that apply to lifted vehicles.
Complete Service Department for All Diesel Truck Maintenance Needs
Just like any other type of vehicle, a diesel truck requires regular maintenance and service appointments. Luckily, we have a full-service maintenance and auto repair shop at our South High Point location.
We offer the following services:
Oil change
North Carolina inspection
Tire replacement
27-point inspection
Diesel repair
A/C recharge
Check engine light service
Full detailing
Brake repair
Transmission service
Engine repair
Even if you did not purchase your vehicle through us, we offer these services to everyone!
Now that you know about all of our extensive services, we want to share some tips on how to care for your diesel engine vehicle.
Best Care Tips for Diesel Vehicles
Here are the top three care tips to keep in mind once you purchase a diesel truck or car.
Keep up with manufacturer recommendations.
Always get professional oil changes at the suggested mileage.
Never input anything other than diesel gas in the tank.
When in doubt, give our service department a call at 336-823-6522 and we will be happy to assist with any questions or diesel vehicle issues. You can also visit our service department page and virtually request an in-person appointment.
Why Wait? Get into the Diesel Vehicle of Your Dreams Today!
Look no further for the best dealer for used diesel trucks near me in the area. If you want a Chevy Silverado or any diesel truck with a great towing capacity, then a diesel powered truck is the perfect choice.
Head to or contact any one of our three convenient locations in the Piedmont Triad. We welcome walk-ins or appointments.
North High Point Location
Address: 3037 North Main Street, High Point, NC 27265
Phone number: 336-886-5140
Hours: Monday through Saturday 9 a.m. to 7 p.m.
South High Point Location (Service Department Located Here!)
Address: 2857 South Main Street, High Point, NC 27263
Phone number: 336-823-6522
Sales Department Hours: Monday through Saturday 9 a.m. to 7 p.m.
Service Department Hours: Monday through Saturday 8 a.m. to 6 p.m.
Greensboro Location
Address: 5101 West Market Street, Greensboro, NC 27409
Phone number: 336-664-8223
Hours: Monday through Saturday 9 a.m. to 7 p.m.
We look forward to partnering with you to help you find the diesel vehicle of your dreams!
Where Can I Find The Best Cars For College Students?
December 19th, 2020 by:

Peters Auto Mall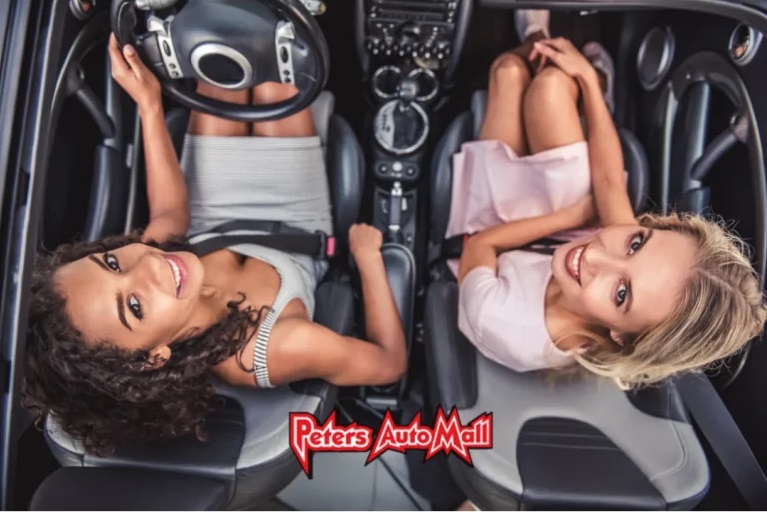 Certain milestones are also rites of passage in our American culture. For example, getting your driver's license is a major event in a teenager's life. And heading off to college represents a transition from a child and into a grown-up. However, some parents find it hard to watch their child drive off into adulthood. Yet, providing your college student with a safe and reliable vehicle can ease your worry. When searching for the best cars for college students, shop at Peters Auto Mall.
Kevin and Angie Peters began their dealership in 1993 to provide the best car buying experience to their community. From a small corner lot to a large multi-location dealership, we've grown into the Piedmont Triad's #1 used car dealership. Our dedication to our customers has earned us hundreds of positive reviews.
So, what makes us different from other dealerships? First, we price all our vehicles with our no-haggle pricing because most consumers hate negotiating. We also have many different financing options to meet consumers' needs and creditworthiness. Plus, we have a total online buying experience allowing you to purchase a new car without ever leaving home. All the services we provide are an effort to make your car buying experience enjoyable.
How To Find A Safe And Reliable Vehicle For Your Teenager
Two important organizations have joined together to compile a list of safe and reliable vehicles for teens. Consumer Reports is an independent, nonprofit organization that works with consumers to provide the truth about products. IIHS is also an independent, nonprofit organization. Its mission is to reduce deaths, injuries, and property damage from motor vehicle crashes.
Starting in 2014, these two organizations began compiling a list of affordable vehicles that met important safety and reliability criteria. Recommended cars must protect young drivers from injury in a crash and also reduce the chance for a crash. Moreover, vehicles must have an above-average rating for reliability from consumer reports. Cars that make the list must meet strict criteria:
Include electronic stability control equipment
Have above-average reliability for the majority of the years listed, based on CR's member surveys.
Average or better scores from CR's emergency handling tests
Dry braking distances of less than 145 feet from 60 mph in CR's brake tests
Good ratings in IIHS crashworthiness tests
Four or five stars from the National Highway Traffic Safety Administration
What Are The Top 5 Safest Cars?
So, which are the top safest cars? Ultimately, that depends on the year and size of the car. In a series of tests, IIHS proved bigger automobiles provide greater protection in a crash. However, there several small cars that make the list too.
Top-rated cars must not only do well on crash tests but also have current safety technology:
Lane departure warning/ lane keep assist
Forward collision warning
Automatic emergency braking
Adaptive cruise control
Driver attention monitor
Pedestrian Detection
These particular systems actively help you stay alert and avoid dangerous situations on the road. The cars with the highest safety ratings include these features as standard equipment in many of their models.
Certainly, some automakers are known for their safety and these brands occupy the top spots. Honda, Kia, Hyundai, Subaru, and Mazda all make some of the safest cars available. In particular, popular cars like the Toyota Corolla, Hyundai Elantra, and Subaru Forester are among the safest.
When you're searching for the best cars for college students, stop by Peters Auto Mall. We have a huge inventory of vehicles of all different makes and models. From a Honda Civic or Toyota Corolla to a Kia Forte or Ford Escape, we likely have the perfect car waiting for you on our lot. Whether you want a small car, sedan, compact crossover SUV, van, or truck, we're sure to have it. Browse our online inventory here. See one you like? You can easily schedule a test drive today by clicking the link on the right of the listing.
A Used Car Is Better For Your College-Age Driver
As you look for a college car for your teenager, you may disagree on important features. Your teenager may want a cool car with a roomy cabin for friends. While you may be looking for an affordable car with good fuel economy and safety features.
Whichever features are important to you both, you can find a vehicle to fit those criteria at Peters Auto Mall. We have many late-model vehicles with state-of-the-art safety features and low mileage. Whether you're looking for a compact car, sedan, compact SUV, 4-door, or hatchback, you'll find it on our lots. Many of our cars have Bluetooth connectivity, a rearview camera for safe backing up, and blind spot monitoring. All are at affordable prices that won't break the bank.
Buying a used car for your college-age driver is a smart choice. Roughly half the cost of a new car, buying a quality pre-owned vehicle is a great way to save money. Plus, you'll feel less irritated over any dings or scratches your teen will inevitably make in a used car.
Furthermore, in the last decade, many advancements in automobile safety have become standard features. Airbags, traction control, and anti lock brakes are some standard safety features in today's cars. Thus, you'll discover that a used car can be an affordable, safe vehicle for your teen.
Reliability Is A Big Factor Too When Considering Options
Frequently, parents experience anxiety and dread when their young driver starts driving at night or across state lines. One such fear is their teenager breaking down in the middle of nowhere. Thus, another important feature for parents is reliability.
When looking for a new car, you can use many online tools to check reliability and dependability ratings. J.D. Power, Consumer Reports, and U.S. News & World Report all rate used cars for consumers. Each uses slightly different sources, but all give you a snapshot of what you can expect from a particular model.
RepairPal is a fairly new research tool that rates dependability by evaluating data on cost, frequency, and severity of repairs. Comparing repair invoices with other automotive statistics and predictive science, the organization determines the automobile's score. Currently, you can see ratings for cars for the 2010-2019 model years.
It's no surprise that some of the most reliable cars are also the safest vehicles. Toyota, Hyundai, and Mazda make some of the most dependable automobiles. While the Jeep Wrangler and Chevrolet Camaro are among the least dependable.
Since reliability is an important factor for consumers when buying a car, we make sure we sell quality vehicles. When we acquire an automobile, we conduct a systematic 125-point inspection. We spend on average over 12 hours per vehicle ensuring that every aspect of your vehicle is safe and reliable.
Calculate Your Total Cost Of Ownership
Sometimes, when budgeting for a car, consumers will only calculate their car payment. Yet, car payments are only one expense factor with car ownership. Gas mileage, insurance premiums, maintenance, and repairs all add to the total cost of ownership.
Comparing fuel efficiency is as easy as comparing each vehicle's mpg rating. But, how does this translate into actual dollars spent on fuel? You can compare two vehicles side by side for fuel economy and savings by using the EPA's calculator. Moreover, use Edmunds' cost vs. mileage calculator to estimate your savings by purchasing a vehicle with better fuel economy.
Another big expense associated with owning a car is insurance. Typically, younger drivers have higher insurance premiums. Higher car insurance costs can really stretch your budget when you're trying to pay for college too.
Your insurance company calculates a premium based on several variables particular to you and your car:
Driving record
How much you drive your car
Where you live
Age
Gender
Type of car
While you can't change some of the factors influencing your premium, you may be able to apply for some discounts. For example, many insurance companies offer a "good student" discount. Maintain a GPA of 3.0 or above and you can receive a reduction in your auto insurance premium.
Some insurance companies will give you a "student away at college" discount. You must leave your car at home and the college must be at least 100 miles from your house. Additionally, you must also be under the age of 25.
Financing Is Easy At Peters Auto Mall
Whether you're buying your college student a car or helping them buy one on their own, you'll probably want to finance. Just like you shop around for the best deal on a car, shop around for a financing agreement. You can try banks, credit unions, and of course us.
Obtaining financing through us is a fast and easy process. You can get a pre-approval in minutes without revealing your social security number or affecting your credit score. Plus, there's never any obligation to accept our financing. So, you can see how we stack up against our competitors.
Often, many consumers just compare rates. However, the term and APR are also indicators of the cost of financing. The Annual Percentage Rate (APR) takes into consideration certain fees associated with your loan. Thus, your lender will express your APR as a higher percentage than your interest rate. Additionally, the term or length of your loan is important. While a longer-term means lower monthly payments, you're also looking at paying more interest.
While you're free to seek financing from whomever you want, we do run some really awesome deals. Currently, we're offering 2 amazing deals for qualified buyers. You can get no payments for 90 days on select vehicles or payments starting at just $99.
Our reputation within the local community is important to us. Therefore, we use only trusted finance sources to find the best options for you. For over 25 years, we've been helping customers finance the car of their dreams.
We've Got Some Of The Best Cars For College Students
As you watch your children grow up, it can be both a proud and scary experience. Your teenager getting their driver's license is one of those experiences. But, as you watch your teen drive down the street, you can rest easy knowing safety technology will prevent many accidents. That's because you found a quality pre-owned car with many safety features at Peters Auto Mall. It's one of the prime places to find the best cars for college students.
We have a huge inventory of vehicles including vans, pickup trucks, and every size car. Many are late model cars with low mileage and the latest safety equipment. Plus, we take trade-ins. Even if you don't plan on buying a car from us, we'll buy your vehicle. It's fast, easy and you never need an appointment.
Moreover, we have an outstanding service department to keep your car humming along. Fast and efficient, we cover routine maintenance in addition to major repairs. Plus, with any service over $50, we include a free car wash.
When you're looking for an affordable, safe car for your teen, no one treats you better. Follow us on Facebook for our latest deals and specials. We're the car dealership with a focus on you.
Every Day At Peters Auto Mall is The Best Time To Buy A Car
December 10th, 2020 by:

Peters Auto Mall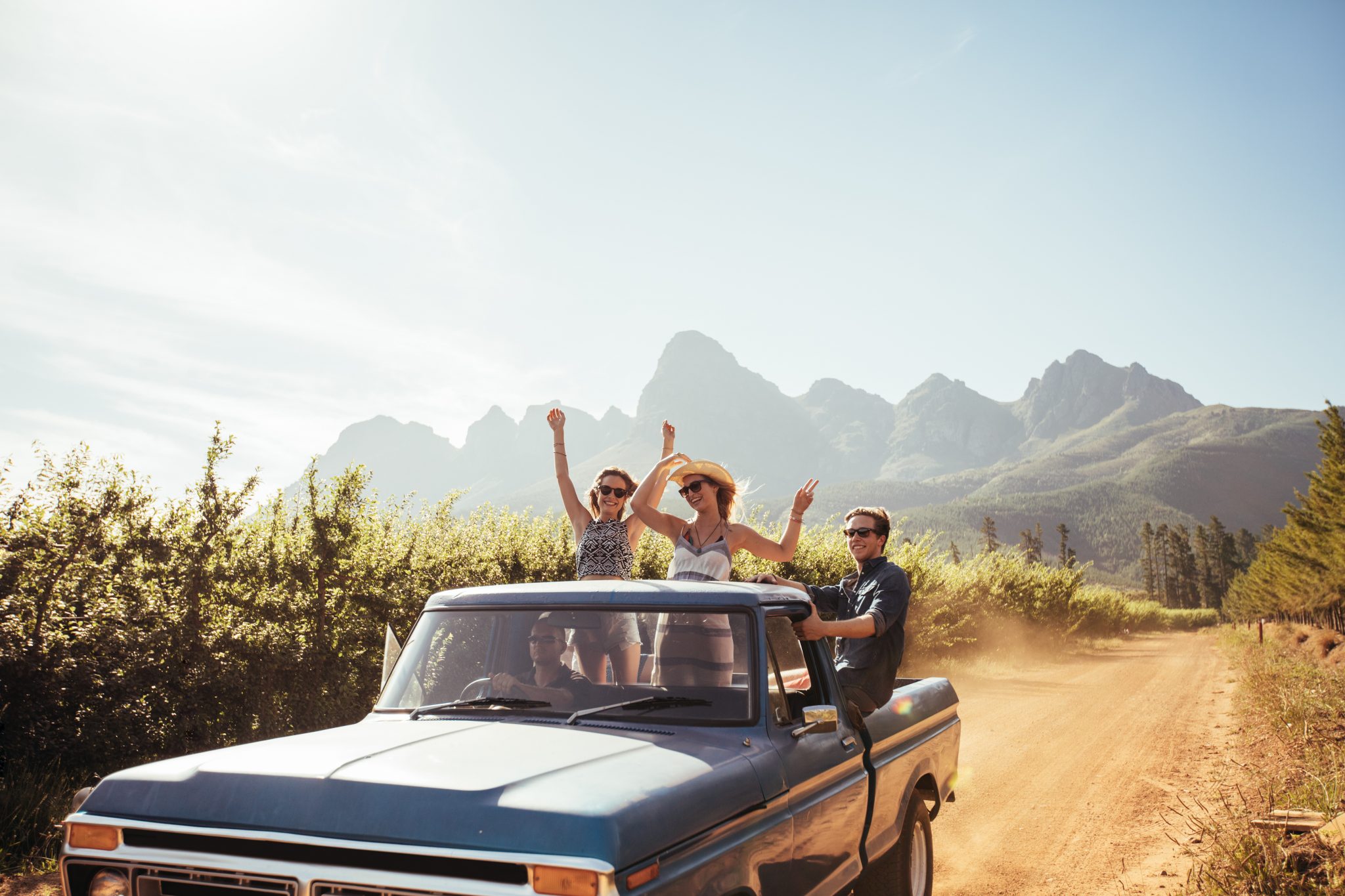 You're in the market for a new car but like many consumers want a good deal. Many other types of large purchases have particular times when it's easier to get a bargain. Is there a best time to buy a car too?
Typically, dealerships, like most retailers, run sales on a holiday weekend. Thus, you can usually find a sale on Memorial Day, Labor Day, and other such days.
Some dealers also have a set number of vehicles they need to sell within a time period. These generally occur at the end of a month and quarter. If the dealer hasn't met its sales quota, you generally have more negotiating power.
Additionally, the end of the year presents unique opportunities. Many people are busy with the upcoming holidays and car sales tend to be slow. Moreover, the dealership will be striving to meet the end of the year quotas. Thus, they're more likely to make a deal.
Another good time to buy a new car is at the end of a model year. This is when the sales staff will be trying to make room for the brand-new models. In that case, your car salesman can offer you a better deal.
Alternately, you can shop from the car dealer that offers the lowest prices possible all year round. At Peters Auto Mall, all vehicles have our no-haggle pricing. We price our vehicles at our minimum so you never have to negotiate to get the best price.
Begin with Research
When shopping for a newer car, it's important to start by doing your homework. By conducting research, you'll find the car that's right for you and within your budget. Your research involves a 3-step process:
Shop for financing
Do Your Research
Get a vehicle history report
Sounds simple, but many consumers bypass these steps and buy based purely on emotion. Gathering your data will enable you to make the smartest purchase and get a good deal from your car dealership.
Start with Obtaining Financing
Before you begin to shop, you need to know how much you can afford. Nothing is worse than finding the car of dreams only to realize you don't have enough money. Or that you don't qualify for a car loan.
You can begin by checking your credit report to make sure the information is accurate, complete, and up to date. Occasionally, credit report agencies can make errors you will need to correct. You may receive 1 free credit report every 12 months from each of the major credit reporting agencies. Request your free credit report from annualcreditreport.com.
Next, figure out how much money you want to borrow. A car loan calculator can compute a car payment for you based on the loan amount, term, and interest rate. Then, you can apply for a car loan at your financial institution. You're not obligated to accept the terms of any pre-approved loan, but you'll know how much you qualify for. Plus, you can also shop around to see if you can get a better financing deal elsewhere.
You can also get your pre-approval for a car loan at Peters Auto Mall. Our process is fast and easy! Plus, there's no cost or obligation to you. Moreover, our process doesn't require your social security number and won't affect your credit score. Additionally, we have many different loan options, so that you will have a monthly payment you can afford. Our team works hard to find financing for you. Just click on the link in the upper-right-hand corner of any page on our website and fill out the form. We'll contact you with your pre-approval result quickly.
Car Research Is Easy with Online Tools
Once you know how much money you can spend, you can start car shopping for the models you want. Automakers offer many different options and some equipment will affect the price of the car. Determining which features are important and which you can do without can help you stay within your budget.
If you're not sure where to begin, you can check out U.S. News & World Report used car rankings. This online media company ranks the best vehicles in each class. Their ranking is a combination of reports from automotive experts with reliability, safety, and total cost of ownership data. So, if you're looking at midsize SUVs, you can view their top-rated automobiles.
After you've narrowed your choices down to about 3 cars, be sure to calculate the true cost of ownership. This type of calculator factors in relevant expenses such as depreciation rates, insurance costs, and mpg ratings. You may be surprised to find car costs vary greatly from vehicle to vehicle.
While all cars require routine maintenance like oil changes, components have different rates of wear due to their design. Often, one type of car may experience more trips to the repair shop than another. Thus, you may want to check a vehicle's dependability and reliability rating before buying it. Not only is getting stuck on the side of the road inconvenient, but frequent repairs can also drain your bank account.
J.D. Power publishes reviews from car owners. You'll read honest and unbiased reports about the particular model you're interested in. Additionally, you can view an automobile's reliability rating at RepairPal.com. This site assigns a rating to vehicles based on the cost, frequency, and severity of repairs and maintenance.
Car Safety Is Important to Many Car Shoppers
For many car buyers, safety is a big issue, especially if you're driving a family around town. Unfortunately, no matter how safely you drive, you can still be involved in an accident. Sadly, injuries often arise from the crash. However, you can mitigate injuries by purchasing a car that performs well in crash tests.
One source to check a vehicle's safety rating is NHTSA (National Highway Traffic Safety Administration). Its 5-star rating system evaluates how an automobile performs in crash tests. Moreover, it's the only organization to rate rollover resistance, the vehicle's vulnerability to tipping in a severe maneuver.
Another organization that evaluates car safety is the IIHS (Insurance Institute for Highway Safety). Working in conjunction with the HLDI (Highway Loss Data Institute) these non-profit organizations seek to reduce losses from automobile crashes. The IIHS rates cars based on 2 safety aspects, crash avoidance, and protection during a crash.
Moreover, since 2006, IIHS has been awarding certain vehicles with their Top Safety Pick to assist car buyers. Additionally, in 2013, IIHS introduced its Top Safety Pick+ award for automakers including state-of-the-art protection in their vehicles.
The Final Step: Get A Vehicle History Report
While checking models of cars is important, you also want information about the specific automobile you want to purchase. This is when obtaining a vehicle history report is critical. A vehicle history report gives details about a particular car's past including:
Ownership and title history
Accident history
Recalls
Mileage
Fire, flood, or hail damage
Although there are a few free services, paid reports offer much more detail about a car's history. The two dominant companies, Carfax and AutoCheck, scour thousands of sources like DMVs, insurance companies, and FEMA. Often, you can obtain a free vehicle history report for an automobile you're interested in from the car dealer. At Peters, we offer Carfax reports on any car that you are interested in purchasing.
Moreover, if you buy a car from Peters Auto Mall, you always know you're purchasing a quality pre-owned vehicle. We do a systematic 125-point inspection on every automobile before we place it for sale on our lot. On average, we spend 12 hours per vehicle checking major components. Thus, you're assured of driving off our lot with a dependable and reliable vehicle.
Online Buying as Simple As 1,2,3
During this unprecedented time of a pandemic, many things have changed. Yet, one thing hasn't changed, our commitment to you. We do whatever we can to make your car buying easier. One of our newest offers allows you to use an easy process to buy an automobile completely online.
Browse our large inventory of trucks, vans, SUVs, and cars online. Each listing has several pictures and a description of the vehicle's features. See one you like? If you live near one of our locations, we can bring it to your home for a test drive. But rest assured, we adhere to all CDC guidelines for your safety.
If you prefer, we can also handle the entire transaction online. We can fax or email the paperwork to you and deliver the car to your home. To ensure you have 100% satisfaction, we offer a 3-day return policy. Just return the car to us in the same condition as when we delivered it. It's another way we make car buying enjoyable.
Will You Take My Old Car as A Trade-In?
Not only is nearly every day the best time to buy a car at Peters Auto Mall, we love to take trade-ins! Even more, we'll pay cash for your vehicle with no condition that you must buy anything from us. Our process is fast and easy without any pressure.
Just bring your automobile down to one of our three locations. You never need an appointment! Our appraisers will thoroughly inspect your car. In as little as 15 minutes, we'll make you an offer.
Be sure to bring your title or payoff statement, valid ID for all owners, and a record of your maintenance. If you accept our offer, we'll handle all the paperwork and give you a check on the spot. Not sure whether you want to take us up on our offer? Take a week to decide! Our offer remains in effect for 7 days.
We're Also Here for You After the Sale
When you buy a car from us, we want to continue our relationship even after the sale. Our service department employs the same motto as our sales team, to make every interaction smooth and seamless.
From inspections to oil changes and auto repair services, we want to keep your car running as perfectly as the day you drove it away from our lot. We can service and repair any make or model vehicle you own, even if you bought it elsewhere. Our service team will take care of you quickly and efficiently. Additionally, we'll include a free car wash with any service over $50.
The Best Time to Buy A Car Is Now
While many consumers wait for the opportune time to buy a new vehicle, smart shoppers head to Peters Auto Mall. When you shop with us, the best time to buy a car is today. Our cars are always a good value because we price our vehicles to sell with no haggling. Plus, we inspect each automobile carefully so you're always assured of buying a quality vehicle.
But we don't stop there! We have many different financing options to help you get the transportation you need. With our large inventory of vehicles, we're sure to have what you're looking for. For your convenience, there is our total online buying experience. From start to finish, you'll never have to leave your home.
We've been operating our business with you in mind since 1993. At that time, Kevin and Angie Peters opened their first car lot in High Point. Although we've grown tremendously since then, we're still family-owned and operated. Moreover, we continue to find ways to serve you better.
Want to start on a pre-approval for a loan or test drive one of our quality vehicles? Call us at 336-485-4269 and one of our friendly staff will help you. Why wait? Every day is a great time to buy from Peters Auto Mall.