Peters Auto Mall Blog
Blog Home
Every Day At Peters Auto Mall is The Best Time To Buy A Car
Every Day At Peters Auto Mall is The Best Time To Buy A Car
December 10th, 2020 by:

Peters Auto Mall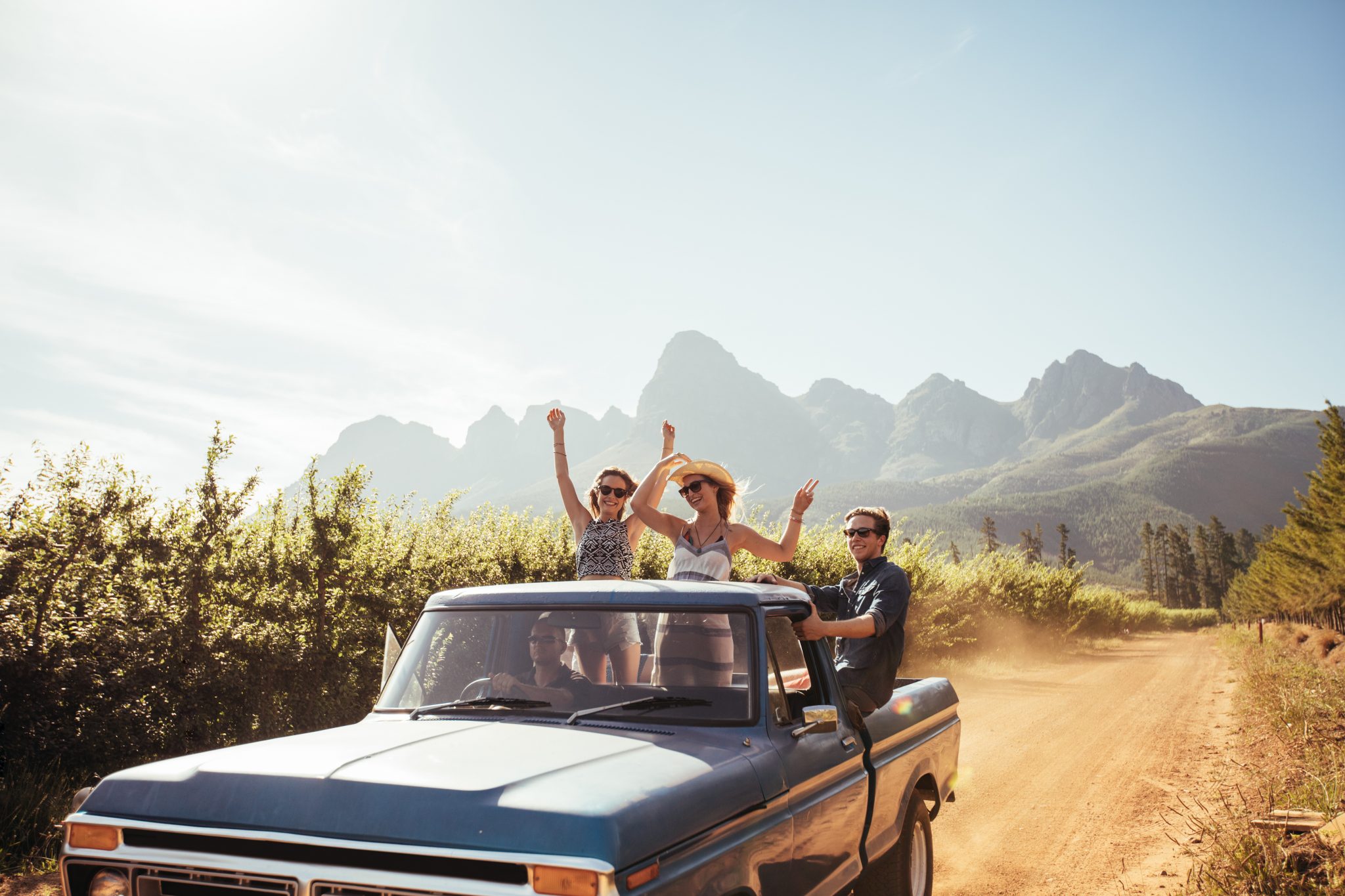 You're in the market for a new car but like many consumers want a good deal. Many other types of large purchases have particular times when it's easier to get a bargain. Is there a best time to buy a car too?
Typically, dealerships, like most retailers, run sales on a holiday weekend. Thus, you can usually find a sale on Memorial Day, Labor Day, and other such days.
Some dealers also have a set number of vehicles they need to sell within a time period. These generally occur at the end of a month and quarter. If the dealer hasn't met its sales quota, you generally have more negotiating power.
Additionally, the end of the year presents unique opportunities. Many people are busy with the upcoming holidays and car sales tend to be slow. Moreover, the dealership will be striving to meet the end of the year quotas. Thus, they're more likely to make a deal.
Another good time to buy a new car is at the end of a model year. This is when the sales staff will be trying to make room for the brand-new models. In that case, your car salesman can offer you a better deal.
Alternately, you can shop from the car dealer that offers the lowest prices possible all year round. At Peters Auto Mall, all vehicles have our no-haggle pricing. We price our vehicles at our minimum so you never have to negotiate to get the best price.
Begin with Research
When shopping for a newer car, it's important to start by doing your homework. By conducting research, you'll find the car that's right for you and within your budget. Your research involves a 3-step process:
Shop for financing
Do Your Research
Get a vehicle history report
Sounds simple, but many consumers bypass these steps and buy based purely on emotion. Gathering your data will enable you to make the smartest purchase and get a good deal from your car dealership.
Start with Obtaining Financing
Before you begin to shop, you need to know how much you can afford. Nothing is worse than finding the car of dreams only to realize you don't have enough money. Or that you don't qualify for a car loan.
You can begin by checking your credit report to make sure the information is accurate, complete, and up to date. Occasionally, credit report agencies can make errors you will need to correct. You may receive 1 free credit report every 12 months from each of the major credit reporting agencies. Request your free credit report from annualcreditreport.com.
Next, figure out how much money you want to borrow. A car loan calculator can compute a car payment for you based on the loan amount, term, and interest rate. Then, you can apply for a car loan at your financial institution. You're not obligated to accept the terms of any pre-approved loan, but you'll know how much you qualify for. Plus, you can also shop around to see if you can get a better financing deal elsewhere.
You can also get your pre-approval for a car loan at Peters Auto Mall. Our process is fast and easy! Plus, there's no cost or obligation to you. Moreover, our process doesn't require your social security number and won't affect your credit score. Additionally, we have many different loan options, so that you will have a monthly payment you can afford. Our team works hard to find financing for you. Just click on the link in the upper-right-hand corner of any page on our website and fill out the form. We'll contact you with your pre-approval result quickly.
Car Research Is Easy with Online Tools
Once you know how much money you can spend, you can start car shopping for the models you want. Automakers offer many different options and some equipment will affect the price of the car. Determining which features are important and which you can do without can help you stay within your budget.
If you're not sure where to begin, you can check out U.S. News & World Report used car rankings. This online media company ranks the best vehicles in each class. Their ranking is a combination of reports from automotive experts with reliability, safety, and total cost of ownership data. So, if you're looking at midsize SUVs, you can view their top-rated automobiles.
After you've narrowed your choices down to about 3 cars, be sure to calculate the true cost of ownership. This type of calculator factors in relevant expenses such as depreciation rates, insurance costs, and mpg ratings. You may be surprised to find car costs vary greatly from vehicle to vehicle.
While all cars require routine maintenance like oil changes, components have different rates of wear due to their design. Often, one type of car may experience more trips to the repair shop than another. Thus, you may want to check a vehicle's dependability and reliability rating before buying it. Not only is getting stuck on the side of the road inconvenient, but frequent repairs can also drain your bank account.
J.D. Power publishes reviews from car owners. You'll read honest and unbiased reports about the particular model you're interested in. Additionally, you can view an automobile's reliability rating at RepairPal.com. This site assigns a rating to vehicles based on the cost, frequency, and severity of repairs and maintenance.
Car Safety Is Important to Many Car Shoppers
For many car buyers, safety is a big issue, especially if you're driving a family around town. Unfortunately, no matter how safely you drive, you can still be involved in an accident. Sadly, injuries often arise from the crash. However, you can mitigate injuries by purchasing a car that performs well in crash tests.
One source to check a vehicle's safety rating is NHTSA (National Highway Traffic Safety Administration). Its 5-star rating system evaluates how an automobile performs in crash tests. Moreover, it's the only organization to rate rollover resistance, the vehicle's vulnerability to tipping in a severe maneuver.
Another organization that evaluates car safety is the IIHS (Insurance Institute for Highway Safety). Working in conjunction with the HLDI (Highway Loss Data Institute) these non-profit organizations seek to reduce losses from automobile crashes. The IIHS rates cars based on 2 safety aspects, crash avoidance, and protection during a crash.
Moreover, since 2006, IIHS has been awarding certain vehicles with their Top Safety Pick to assist car buyers. Additionally, in 2013, IIHS introduced its Top Safety Pick+ award for automakers including state-of-the-art protection in their vehicles.
The Final Step: Get A Vehicle History Report
While checking models of cars is important, you also want information about the specific automobile you want to purchase. This is when obtaining a vehicle history report is critical. A vehicle history report gives details about a particular car's past including:
Ownership and title history
Accident history
Recalls
Mileage
Fire, flood, or hail damage
Although there are a few free services, paid reports offer much more detail about a car's history. The two dominant companies, Carfax and AutoCheck, scour thousands of sources like DMVs, insurance companies, and FEMA. Often, you can obtain a free vehicle history report for an automobile you're interested in from the car dealer. At Peters, we offer Carfax reports on any car that you are interested in purchasing.
Moreover, if you buy a car from Peters Auto Mall, you always know you're purchasing a quality pre-owned vehicle. We do a systematic 125-point inspection on every automobile before we place it for sale on our lot. On average, we spend 12 hours per vehicle checking major components. Thus, you're assured of driving off our lot with a dependable and reliable vehicle.
Online Buying as Simple As 1,2,3
During this unprecedented time of a pandemic, many things have changed. Yet, one thing hasn't changed, our commitment to you. We do whatever we can to make your car buying easier. One of our newest offers allows you to use an easy process to buy an automobile completely online.
Browse our large inventory of trucks, vans, SUVs, and cars online. Each listing has several pictures and a description of the vehicle's features. See one you like? If you live near one of our locations, we can bring it to your home for a test drive. But rest assured, we adhere to all CDC guidelines for your safety.
If you prefer, we can also handle the entire transaction online. We can fax or email the paperwork to you and deliver the car to your home. To ensure you have 100% satisfaction, we offer a 3-day return policy. Just return the car to us in the same condition as when we delivered it. It's another way we make car buying enjoyable.
Will You Take My Old Car as A Trade-In?
Not only is nearly every day the best time to buy a car at Peters Auto Mall, we love to take trade-ins! Even more, we'll pay cash for your vehicle with no condition that you must buy anything from us. Our process is fast and easy without any pressure.
Just bring your automobile down to one of our three locations. You never need an appointment! Our appraisers will thoroughly inspect your car. In as little as 15 minutes, we'll make you an offer.
Be sure to bring your title or payoff statement, valid ID for all owners, and a record of your maintenance. If you accept our offer, we'll handle all the paperwork and give you a check on the spot. Not sure whether you want to take us up on our offer? Take a week to decide! Our offer remains in effect for 7 days.
We're Also Here for You After the Sale
When you buy a car from us, we want to continue our relationship even after the sale. Our service department employs the same motto as our sales team, to make every interaction smooth and seamless.
From inspections to oil changes and auto repair services, we want to keep your car running as perfectly as the day you drove it away from our lot. We can service and repair any make or model vehicle you own, even if you bought it elsewhere. Our service team will take care of you quickly and efficiently. Additionally, we'll include a free car wash with any service over $50.
The Best Time to Buy A Car Is Now
While many consumers wait for the opportune time to buy a new vehicle, smart shoppers head to Peters Auto Mall. When you shop with us, the best time to buy a car is today. Our cars are always a good value because we price our vehicles to sell with no haggling. Plus, we inspect each automobile carefully so you're always assured of buying a quality vehicle.
But we don't stop there! We have many different financing options to help you get the transportation you need. With our large inventory of vehicles, we're sure to have what you're looking for. For your convenience, there is our total online buying experience. From start to finish, you'll never have to leave your home.
We've been operating our business with you in mind since 1993. At that time, Kevin and Angie Peters opened their first car lot in High Point. Although we've grown tremendously since then, we're still family-owned and operated. Moreover, we continue to find ways to serve you better.
Want to start on a pre-approval for a loan or test drive one of our quality vehicles? Call us at 336-485-4269 and one of our friendly staff will help you. Why wait? Every day is a great time to buy from Peters Auto Mall.